Jackpile Mine
The Jackpile Mine on Laguna Pueblo was the largest open pit uranium mine in North American from the 1950's to the 1980's. We toured the mine area with Curtis Francisco, a Laguna native, geologist, and water quality expert and with artist Eve Andree Laramee.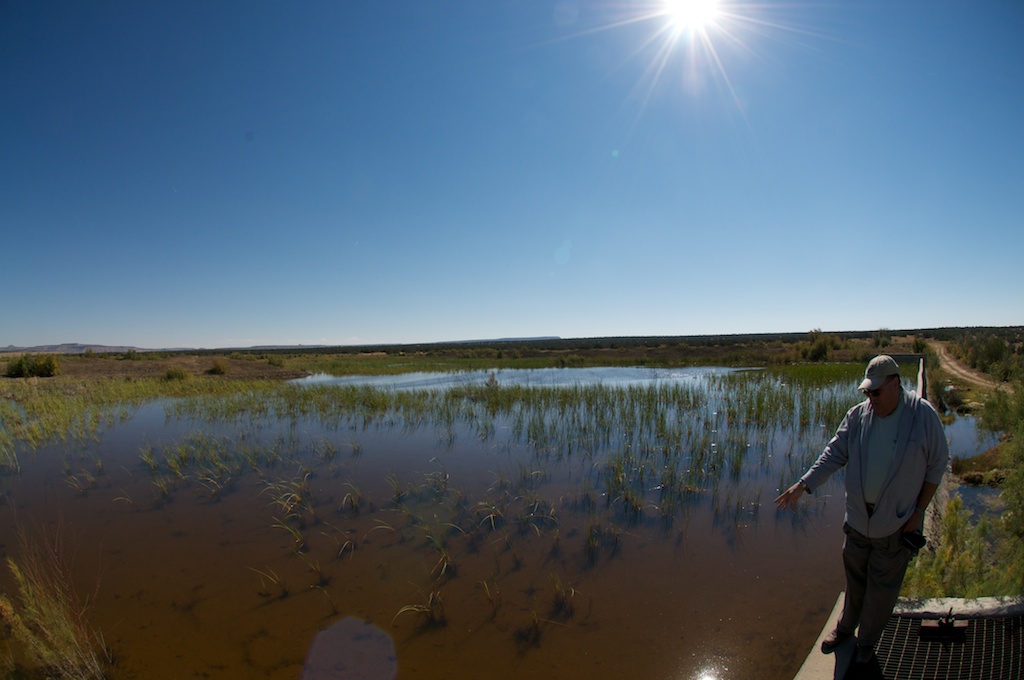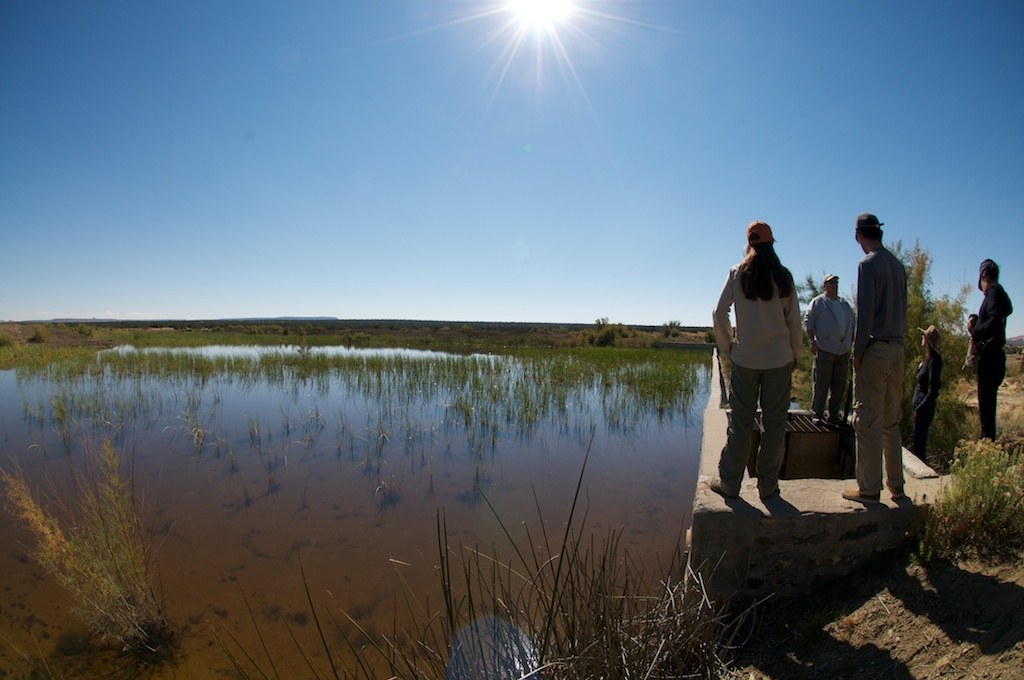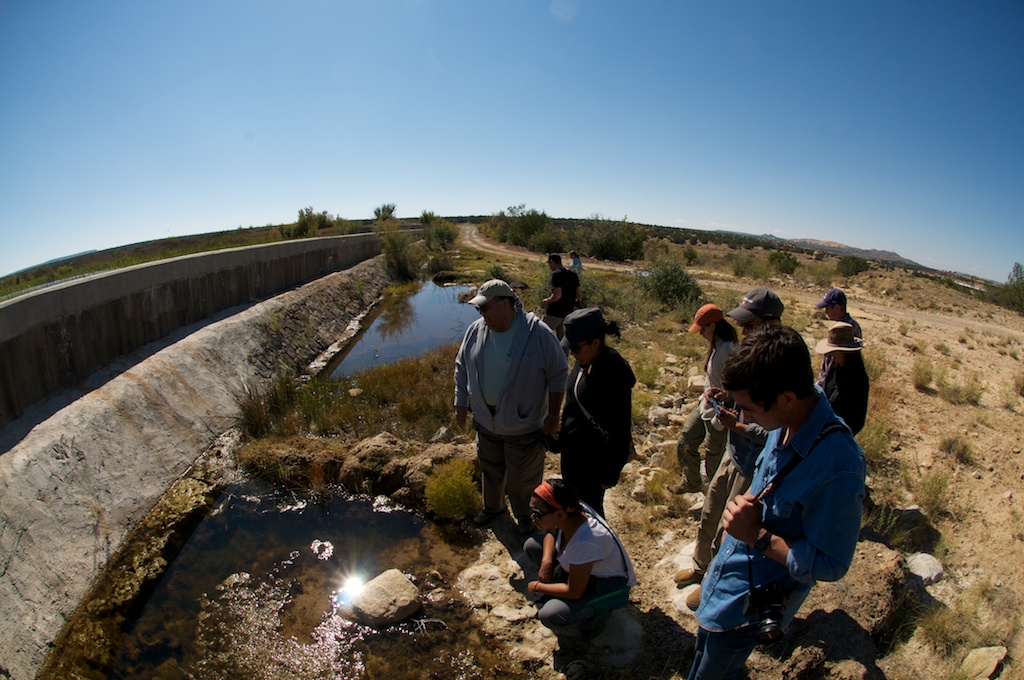 Viewing the Paguate Reservoir, Laguna Pueblo. The reservoir collects water the Paguate River that flows through the reclaimed mine area becoming contaminated with radioactivity along the way.


Curtis Francisco explaining the legacy of uranium mining and its affects on the people and land of Laguna Pueblo.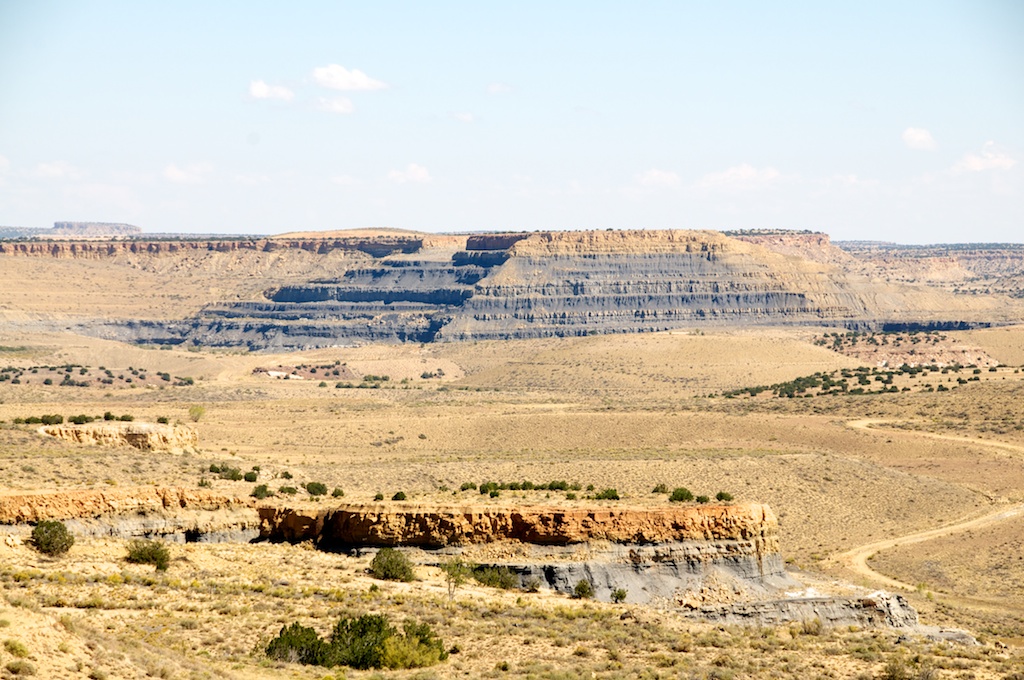 Looking southeast across the reclaimed Jackpile Mine.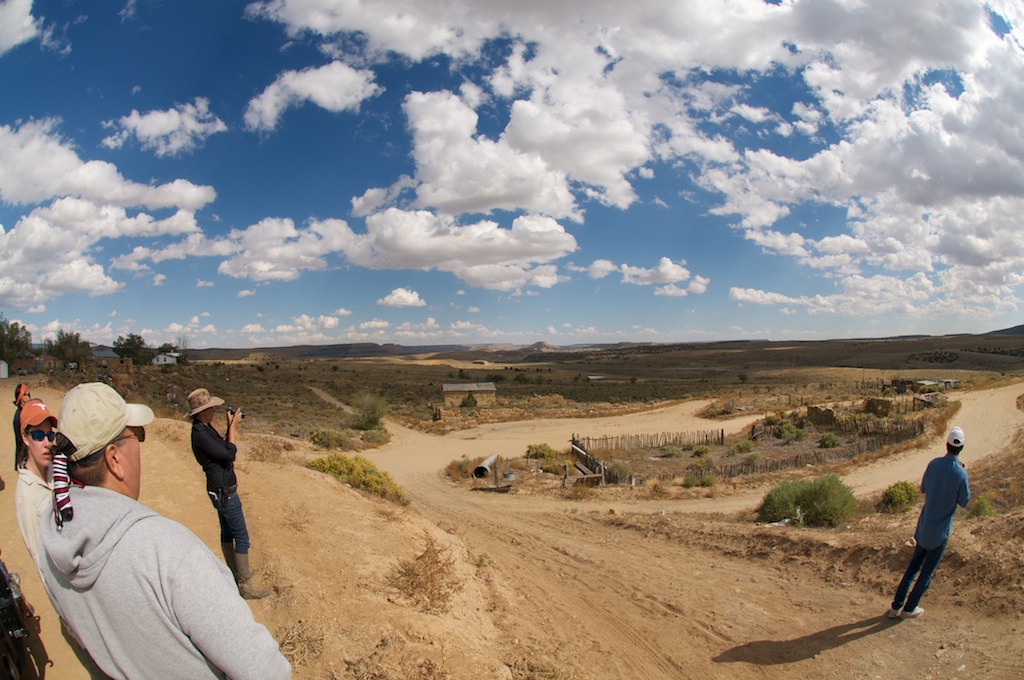 Looking south into the Jackpile mine site from the village of Paguate on Laguna Pueblo. During the years of mining operations daily blasts within the mine would cover the village with dust.

Rock wall in the village of Paguate on Laguna Pueblo made with material from Jackpile mine. Often these materials are radioactive.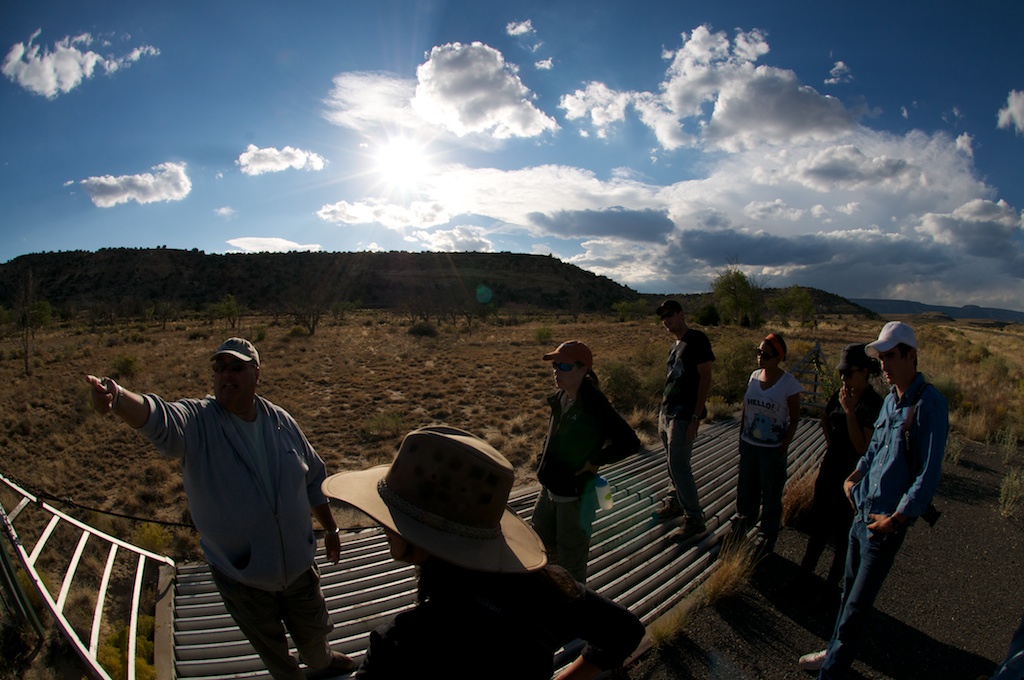 At the gate to the former Jackpile Mine managers offices and houses. This area has been found to be among the most highly contaminated because it is proximity to the site where ore was loaded onto open rail cars for transport to regional uranium mills.